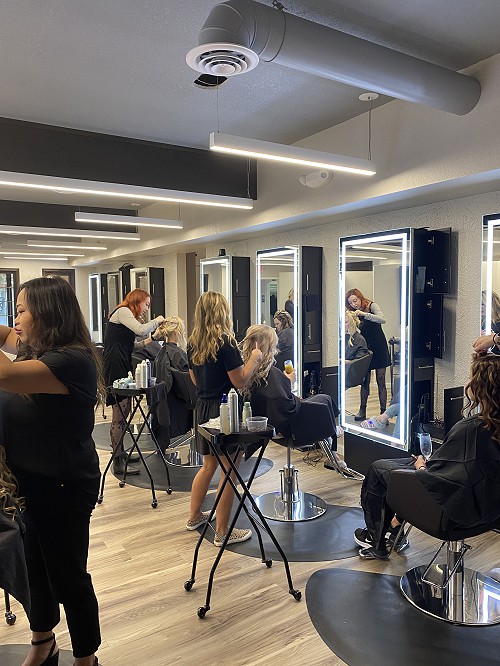 The Entourage Salon & Spa is the only continuously trained and trend-aware team in Sheboygan County with the expertise to provide high-end affordable services in a welcoming and comfortable environment. Our stylists train and learn new techniques from Aveda experts, and hone their skills at all levels of expertise. We make any style ambition a reality. Take a look at our services below and contact us for an appointment.
Curly or highly textured hair requires specialized training and expertise. Our senior master stylist, Nikki, has received training with all types of textured and curly hair. Give us a call today to discuss your curly and texture hair needs.
Texture/curly specialized haircut
Texture hair detangling and straightening
Continuously trained in the latest styles and skills, our stylists are the best in Sheboygan – at all levels.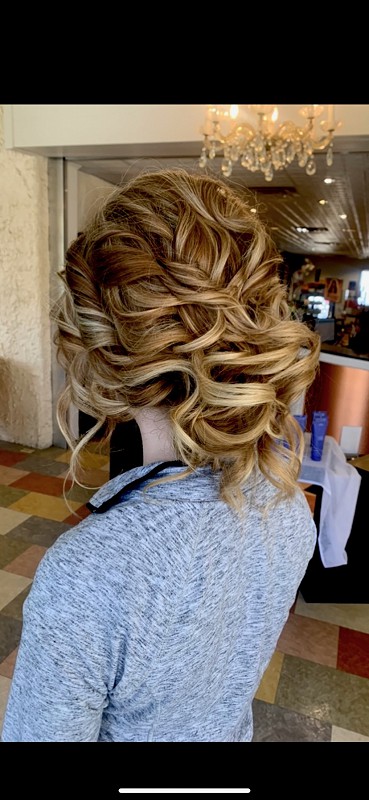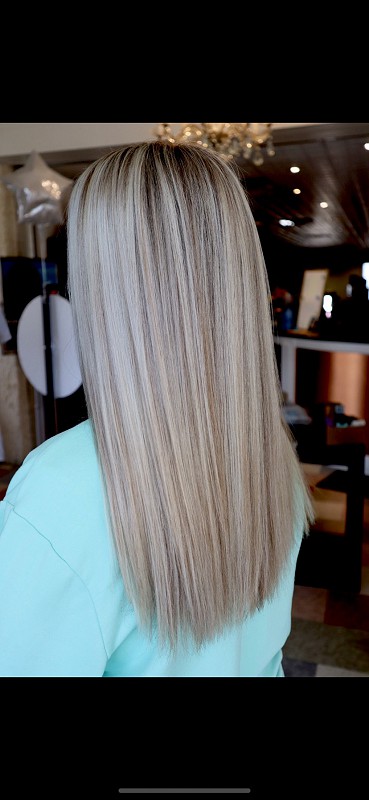 Single Process Color and Cut
Exclusive to AVEDA salons
Fuller, thicker, healthier looking hair in just 15 minutes
VoMor extensions are tape-in and reusable. Reconditioning is recommended twice after the first application.
VoMor extensions are exclusively made from cuticle intact Remy hair, collected and manufactured in a humane manner, and packaged according to environmental guidelines.
Recommended wear is 6-8 weeks; extensions are to be applied and removed by a licensed stylist only.
Available lengths: 12, 16, and 20 inches aligned to the AVEDA color wheel.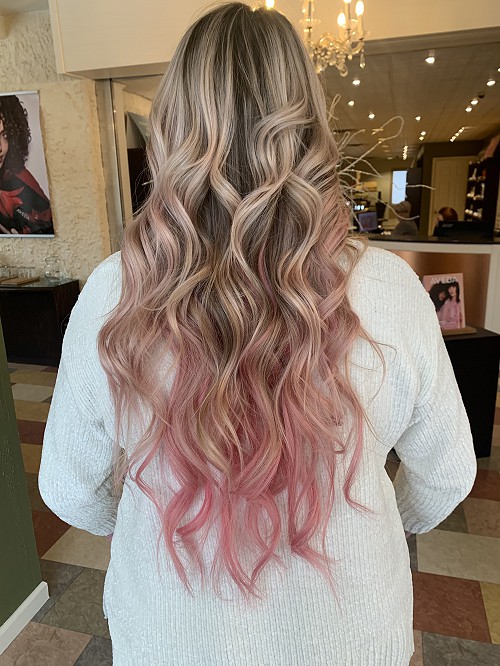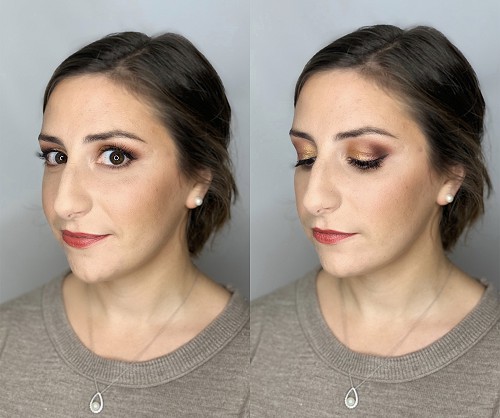 Following your salon or spa service, sample an exciting new lip color, a splash of eye color or a fresh touch of blush.
Aveda makeup counter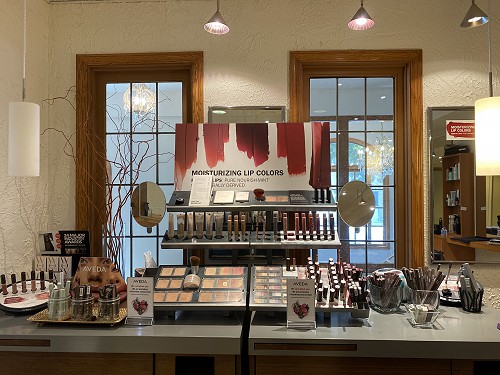 ---
Makeup Application
Makeup artists will personalize your AVEDA makeup application to best suit your features and skin tone with colors and techniques that enhance your natural beauty.
Interactive Make-up Lesson
---
Makeup Lesson
Entourage Salon & Spa offers expert eyelash extension services that compliment your new hairstyle and makeup. Our eyelash experts can extend, thicken, or tint your eyelashes to top off your new look!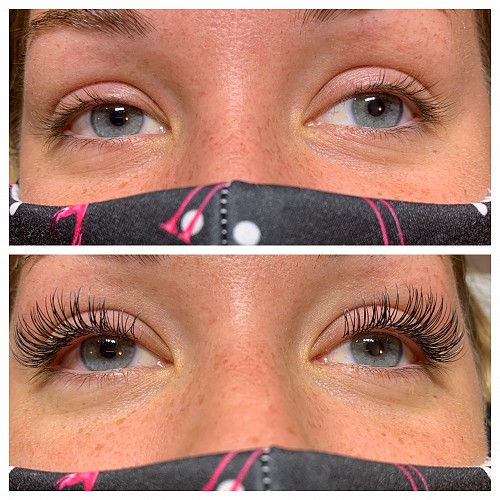 Xtreme Lashes Eyelash Extensions
As we age, lashes grow shorter and sparser. Xtreme lashes are synthetic fibers attached individually to each natural lash using medical grade adhesive. The fibers give your lashes a weightless feel and natural look. Touch ups, or fills are required every two to three weeks to maintain the natural, luscious look.
A brief consultation is required before booking an appointment for a full set. A full set is 2.5 hours application time, with extensions applied to each eye. A fill appointment is required 2-3 weeks after the full set. Fill appointments are 75 minutes long, with extensions applied to new lashes and others that have shed. Care and maintenance of extensions are easy; be gentle in eye area, avoid extreme heat and use oil free products. The Entourage carries several Xtreme lash products for use at home. Visit www.xtremelashes.com for more information.
---
Hybrid volume lashes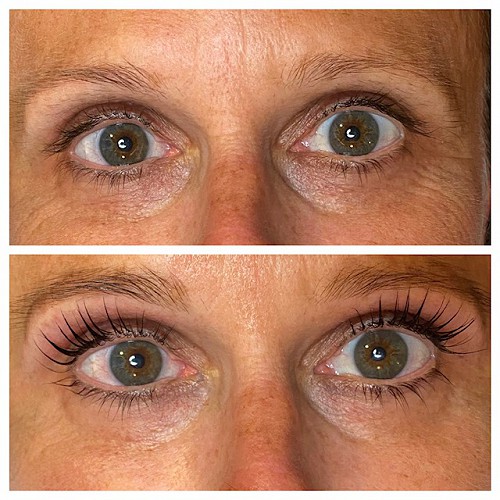 Elleebana Lash Lift
The Elleebana Lash Lift is a semi-permanent treatment that gives your natural lashes an illusion of perfectly curled lashes with added definition. It is a great alternative to eyelash extensions, as it requires very little maintenance and has long lasting results. The process takes about 60 minutes and costs $75 (includes tint)
Eyelashes
30 Minute Eyelash Removal
Non Xtreme 40 Minute Removal
Eyebrows
Our expert estheticians will fill, thread, tint and shape your brows
Eyebrow wax and Brow Tint
Eyebrow wax and Lash Tint
Henna brows are a form of eyebrow tinting that is used to stain the skin beneath the brow hairs. The purpose of this is to cast a shadow or create an illusion of depth and fullness in the area, visually filling in any sparseness. Henna is a natural dye made from a plant known as hina or the henna tree. We feature 8 customizable colors to create the perfect look.
Henna brow tinting with lash lift and tint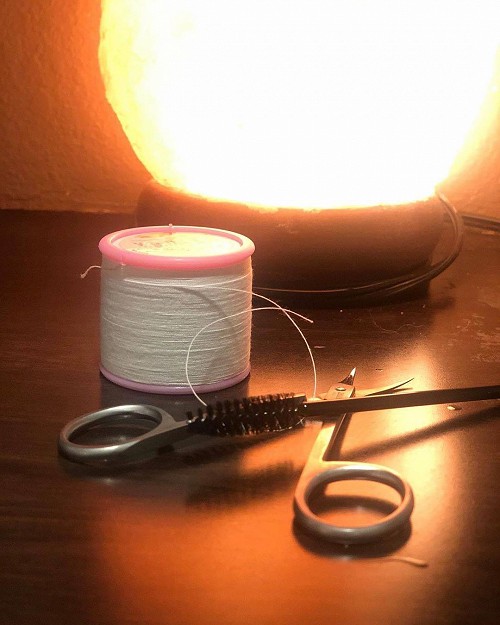 A thin cotton thread is twisted and then rolled over the areas of unwanted hairs, removing the hair from the follicle. Perfect for those who dislike waxing or have sensitive skin or for anyone who is on any kind of acne medication. Threading can last up 2 to 6 weeks, depending on the hair texture and growth.