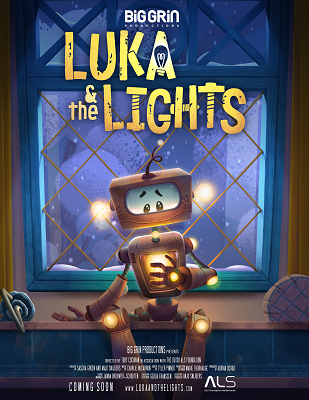 The creators of Luka had to explain ALS to their young kids when dad (age 35) was diagnosed with a form of ALS, a couple of years ago. There was hardly any information available let alone sufficient material. This resulted in writing the script for the short animated film Luka & the lights, produced especially for children of all ages, made by Big Grin Productions. Team Luka works together with doctors, specialists, other patients, teachers and the Dutch ALS Foundation.
In order to raise awareness for ALS, we are working with Big Grin studios to create an animated short film, freely available on various media channels to reach a broader, international audience. The main character is a robot, Luka. Luka is diagnosed with ALS and the film shows his journey through and after diagnosis, including the impact on others. It's a silent film, with beautiful universal music, making it accessible for an international audience.
The film will be made possible by different worldwide fundraiser initiatives to allow professional animation studio Big Grin Productions to visualise Luka's journey.